Take a workshop, and deepen your understanding of yoga.
Discover the energy of the chakras, work on specific areas of the body, explore anatomy, learn yoga philosophy and go deeper by joining our yoga workshops.
Finding Calm in a Stress Filled World
Date: November 02, 2019
From: 1:00pm – 4:00pm
cost: $75 before Oct 31, $80 after
Presented by Laura Babala & Kathy Hayes-Bloch
Are you feeling stressed, overwhelmed or burned out? Release tension, unwind & find inner calm with us.
Life can be hard and our bodies react through feeling stress or anxiety and holding tension. This workshop provides tools and experiences where you can feel safe in your body and your life. You'll learn about the nervous system and begin to build tools to help you manage stress, let go and find the peace you've been looking for.
This workshop explores:
– Yoga
– Meditation
– Education on the neuroscience of stress
– Group process & support
Laura is a licensed clinical social worker with a private psychotherapy practice in Fairfield and Ridgefield, CT. She has a Master in Social Work from University of Pennsylvania and completed a post-graduate program at New York University in Advanced Clinical Practice Skills (2008). She has advanced training in treating trauma studying with Bessel van der Kolk, MD and Peter Levine, PhD. She completed her 200-hour Yoga Teacher Training with Basil Jones and holds a 40-hour certification in Trauma Sensitive Yoga from the Trauma Center in Boston, MA, training with David Emmerson.
Kathy Hayes-Bloch, MSW, LCSW is a seasoned psychotherapist who has accompanied many people on their healing journeys over the past 20 years. She spent 3 years studying hypnosis with Daniel Brown, Ph.D, at Harvard University, and is a part of a select clinical team in Trauma Sensitive Mindfulness, with David Treleaven, Ph.D. Kathy received her MSW at New York University.
Dates: TBD!
From: TBD!
Cost: TBD!
Presented by Dr. Kristy Vanacore
Registration: Register: Basil Yoga on the MindBody app
Payment: Send payment in full to Venmo account name Dr Kristy Vanacore
(Class size is limited to 10 moms to keep an intimate experience for all)
Awakening a Woman's Soul, Connecting her family
Moms, do you:
find yourself wondering "Is this what my life has become?"
find yourself wondering where your life is headed?
find yourself going through the motions of mindlessly parenting without genuinely feeling joy?
look in the mirror and not recognize the face that is staring back at you?
experience parenting stress that is affecting your relationships with your kids and your significant other?
yell more than you want to and feel triggered by your children's behaviors?
find yourself exhausted, overwhelmed, and at the end of your rope?
wonder if you're experiencing the "dreadful midlife crisis"?
Beautiful lady, you are not alone!
Parenting represents a rebirth of a woman's soul
Soulful Sits is a journey of yoga "off the mat" during which you will learn how to:
*reconnect with your intuition and your body
*become responsive (instead of reactive)
*parent with presence
*value and care for yourself
*become more mindful in every day life
*manage the stress of parenting
*build a peaceful home
*listen to and love yourself and others unconditionally
*strengthen your relationships
*find joy and experience playfulness in daily life
*reignite your power, purpose, and potential
We learn and practice evidence-based skills and healing modalities, while journaling, moving gracefully, expressing through creativity, connecting with nature, applying principles of yoga "off the mat," and sharing good company.
You will learn how to release limiting beliefs and stored-up emotions and trauma that are preventing you from being the best version of yourself. And, you will have tons of fun in the process!
The result– a deeply transformed mind, body, and spirit that allows you to come to life and thrive in ways you never imagined were possible!
Appropriate for moms of children of all ages and stages!
By the end of the 6 week workshop, you will feel calm, grounded, joyful, healthy, and have increased clarity and insight.
You will step in to your power.
Kirtan with Quinn and Friends
Date: Saturday, November 9th 2019
Time: 7pm – 9pm'ish
From: 11:00am – 1:00pm Cost: $25 early bird/$35 day of event
Presented by: Quinn Trickey and Friends
Kirtan is an ancient yogic practice of call and response style recitation. of divine names and sounds set to beautiful music.  This meditative practice is a fun and expressive way to tap into your own sense of peace and community.  No Sanskrit or musical experience needed!
Autumn Equinox Chakra Reset with Bre Ferguson and Basil Jones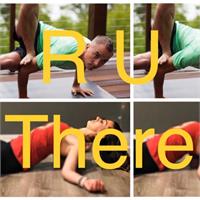 Date: Friday, Nov 15th 2019
From: 6:45pm – 8:45pm
Bringing their creative best, Bre And Basil team up for a potent and creative chakra-yoga workshop not to be missed!
All-levels 2 hour practice with 55 min Vinyasa 50 min Yin to balance the bodies energetic centers through movement and intention setting. Postures will work through each energy center per segment with creative Vinyasa sequences led by Basil Jones then followed up with a transcending Yin segment led by Bre Ferguson.
Expect this to be a time for your body to process the transition of the seasons.  From the splendor of Summer into the harvest of Autumn, this workshop asks you to reap the bounty!  You will emerge feeling lighter energetically, more clear mentally, and emotionally connected.
Rest assured…there will be ample time to float in Savasana to take it all in and absorb…
View our workshop schedule.
These core yoga workshops and our yoga teacher trainings are offered several times per year at Basil Yoga Center. We also regularly host special one-time workshops spanning a wide spectrum of yoga topics. Browse our workshop schedule, or contact us to find out when a workshop will be returning.